Dr. Darby Kern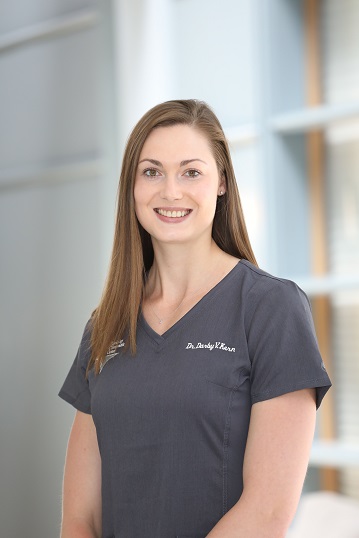 Dr. Darby is a 2020 graduate of Palmer College of Chiropractic, becoming a second-generation chiropractor after her grandfather. Hailing from the South Hills of Pittsburgh, Dr. Darby grew up playing ice hockey and started seeing chiropractors in middle school to keep her healthy and at the top of her game.
She later completed her undergraduate studies at Penn State University, where she continued her hockey career and earned her Bachelor of Science degree in Kinesiology in 2016. She knew she wanted to help people through a career in the health field at a young age, however, it was not until she suffered a concussion playing hockey in college and chiropractic helped her recovery, that she knew chiropractic was her calling.
Optimzing Your Health Through Chiropractic
Dr. Darby wants to assist people of all ages and backgrounds in healing and optimizing their health through chiropractic care and encouraging a healthy lifestyle. She believes in the importance of treating the underlying cause of pain and disease, not just its symptoms.
Dr. Darby was a rehabilitation intern during her clinic time at Palmer and has experience in different soft tissue therapies in addition to chiropractic adjustments. In her efforts to help more people, she also expanded her knowledge with post-graduate studies on concussion and concussion management to aid in the recovery of those with the injury. Dr. Darby is an avid sports fan, mainly of the Pittsburgh professional teams and everything Penn State (We Are!).
ABOUT CHIROPRACTIC CARE »

Time with Family & Friends
In her spare time, she enjoys spending time with her family, friends, and dogs, exercising, being outdoors, reading, playing hockey and golf, attending hockey games, and playing (self-taught) guitar and piano. Dr. Darby looks forward to helping you on your journey to your best health.
Do you have a problem we could help with? Our expertise can often make a difference with even the most challenging cases. Contact us today for an appointment; we're even open one Saturday morning a month for your convenience!
Dr. Darby Kern | Sewickley Chiropractor | (412) 741-5451